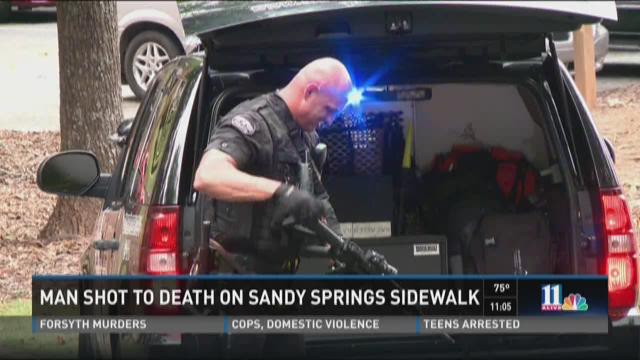 SANDY SPRINGS, Ga. – .Sandy Springs police say a man was shot to death Thursday afternoon.
According to police, officers responded to a call of multiple shots fired at the Azalea Park apartment community on 3 Cedar Run around 4 p.m.
A man with at least one gunshot wound was pronounced dead at the scene. He was identified late Thursday as 22-year-old Ricardo Hernandez Ovalle of Alpharetta.
Police continued to search the complex for the suspected gunman, who they described as a Hispanic man.
A motive for the shooting has not been determined.