Police: Teen held captive, repeatedly raped | News
SANDY SPRINGS, Ga. (WXIA) -- Police say a 14-year-old girl was held against her will and repeatedly raped by two 18-year-old males in Sandy Springs.
According to police, the teen was held captive for several days at a vacant apartment at 19 Cedar Run. Authorities have identified one of the suspects and are seeking to identify another. He's described as around 18, with an alias of Trey.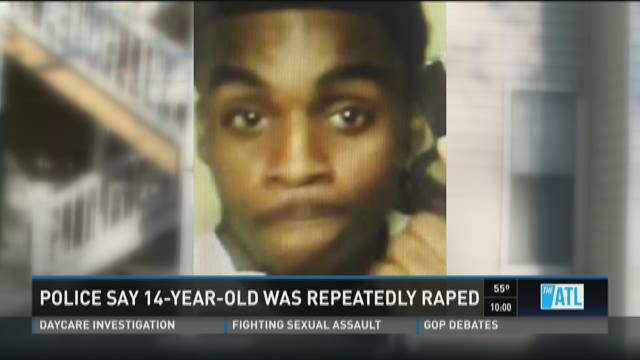 Sandy Springs Police said the 14-year-old girl ran away from home and went to the apartment with a friend for a party. "Information from the 14-year-old victim was that there was approximately twenty people inside the abandoned apartment having a party where there were drugs and alcohol," Sgt. Ron Momon said.
Sgt. Momon said when the girl tried to leave she couldn't and was held captive for the next two days and was repeatedly raped. "She made several attempts to leave but there was someone guarding the front door preventing her from leaving," he said.
The girl was able to escape through a back window in the apartment on the Monday after Halloween and the next day told a school counselor what happened.
 Police have identified one suspect, an 18-year-old, and are in the process of getting arrest warrants for him. But they have not been able to identify "Trey."
11 Alive's Kevin Rowson talked to several neighbors who said they don't remember anything out of the ordinary that weekend. "No, it was quiet because it had been raining a little bit," said Brian Cameron. "As far as any loud music, there was none of that."
Anyone with information on the case is asked to call Atlanta Crime Stoppers at 404-577-TIPS (8477).